Aircotec ACT 5000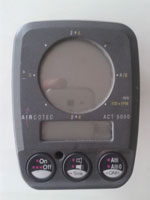 Aircotec ACT 5000, in good working order
Garmin Oregon 550T
Garmin Oregon 550T GPS in good working condition
Ball 655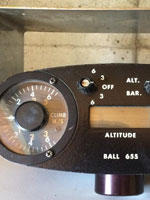 Ball 655 altimeter/variometer, with mount for basket and wired temperature sensor
Batch of Icom items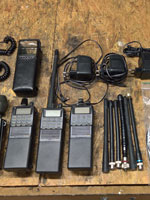 5x Icom air band radio, 3x battery, 4x standard charger, 7x standard antenna, 2x basket antenna, 1 car charger, 3 speaker mikes and 1 radio cover.
Funkwerk TRT800H-OLED transponder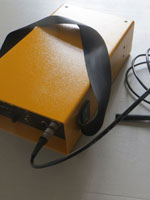 Funkwerk TRT800H-OLED mode S transponder. With antenna and charger. In as new condition, only used once, now surplus to requirements.
Garmin GPSmap 62s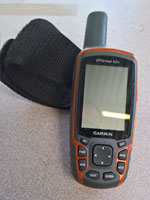 Garmin GPSmap 62s, with strap, in great condition, rarely used.
Garmin GPSmap 60CS
Garmin GPSmap 60CS, used.
VHF car roof antenna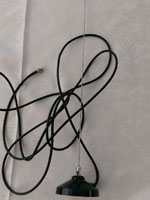 VHF car roof antenna, with magnetic foot. BNC connector.
Aircotec ACT8000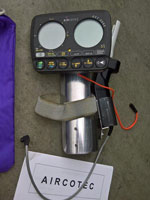 Aircotec ACT8000 with envelope temperature measure device. All pockets and manual included. In very good condition, immediately available.
Aircotec ACT5000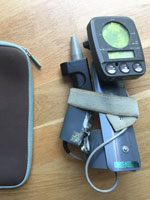 Aircotec ACT5000, with bag and manual. 10 years old, works 100%. Case for battery is fixed with Tesa. Printed manual in German and English. Altimeter in ft or meters. Vario up to 20 m/s. Audible variometer (2 types of interval). Envelope temperature measurement with highly sensitive pyrometer - no cables or transmission. Stop watch.